We roast to order on a weekly basis. Orders must be placed by Sunday night to be roasted on the following Monday. Pick up options include our roastery (339 B-1 Fleming Rd. James Island) or our coffee shop
Tricera Coffee
(41 A George st. Downtown Charleston). If no location specified during checkout order will be assumed to be picked up at the roastery .
Any in store pick up must be scheduled with us.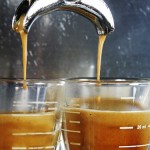 Espresso & Blends:



Seasonal "Tricera Coffee" Espresso Blend - A seasonally changing espresso blend that is featured in our coffee shop "Tricera Coffee". Our goal with this blend is to consistently create a blend with different coffees that is nicely balanced espresso. Permeating sweetness, well defined acidity, good body, chocolate and nutty elements, fruited or floral aromatics and performs well both in the espresso machine or as drip coffee.
Score: 87-91 Mixed Processed
---

​
"Tricera Coffee" & "Bakehouse" Drip Coffee Blend - Featured in our coffee shops "Tricera Coffee" and "Bakehouse". Our goal with this blend is to provide a cup that both stands out on it's own and pairs well with sweet & savory foods. Caramel sweetness, balanced citrus acidity, solid creamy body, fruited high notes with a hint of floral overtones supported by a chocolate and nutty base.
Score: 89 Mixed Processed


Blend No.10 - Medium dark roasted blend with a nicely balanced acidity, very nutty with some distinct almond highlights and a fantastic rich body. Very versatile and pairs well with just about anything. This blend is most popular with cafes and restaurants.
Score: 84 Mixed Processed


​Decaf Versatility Blend - A fruited cup profile, some sweet bright accents and medium body. Very flexible profile that is excellent as both espresso and drip coffee.
Score: 85 Mixed Processed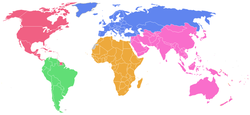 Single Origin Beans:






---
Single Origin Sampler - Choose either 6oz or 12oz bags and receive roasters choice of our finest single origin coffees. This is a fantastic way to get started in specialty coffee. 6oz bags make great gifts too. There is no limit for how many can be purchased. More than three bags may result in duplicates.



​Ethiopia Yirga Cheffe Kebele Kochore - Very exceptional quality high elevation Ethiopian heirloom varietals sourced from the Kochore region of Ethiopia. Has a classic Yirga Cheffe profile. Clean cup, Jasmine florals and brisk tea. Butterscotch aroma, cane juice sweetness, earl grey tea, mandarin orange and grapefruit acidity, grape juice and lime notes too, juicy body, intense floral notes and complex fruitiness are what set this coffee apart from the others.
Score: 92 Wet Processed


​Ethiopia Bedele Sota Coop - Just outside of the town of Bedele in the Illubabor province of western Ethiopia, this high elevation coffee is processed by a coop that has been assisted by the Ethiopian government to become successfully self sustaining with a member elected board. These independent coops provide better quality of life for the farmers which enables them to produce better quality coffees. Brown sugar and cream soda aroma, very sweet cup, date and raisin sugars, muted florals, raw honeycomb, sparkling orange acidity, bitter cocoa in the finish.
Score: 90 Wet Processed


​Ethiopia Dry Processed Guji Njori - From the Sidma region of Ethiopia. This coffee is dry processed and appropriately named for its dry processed character "Njori" which means berry in the Ethiopian language Ahmaric. Complex profile with a perfumed aroma and incredibly berry fruit forward, blueberry syrup, raspberry jam, cranberry sauce and fruited lambic beer, well bodied, fruity chocolate reminiscent of chocolate covered dried cherries and apricots too. Think an array of complex cooked syrupy berry fruit flavors supported by chocolaty nuances and you've got this one pegged.
Score: 90.5 Dry Processed


​Peru Pueblo del Sauce - From the village of El Sauce in Peru. This coffee comes from the coffee farmers alliance "Finca Santuario" that supports each other in refining processing techniques, producing high quality beans and bringing their coffees to market. Very sweet caramel apple aroma, chocolate and pistachio dominance yields to charred apple pie as the cup cools and a lasting heavy chocolate aftertaste.
Score: 87.1 Wet Processed


​Costa Rica Tirra Honey Processed - From the Tarrazu region of Costa Rica this honey processed coffee was grown at up to 1,500 meters. Honey processing reduces acidity and increases fruited characteristics when compared to traditional wet processing. Very clean cup, floral aromatics shine nicely, caramel sugars, hazelnut nugat, malic acidity, hot chocolate, creamy body, finishes smooth.
Score: 86.5 Wet Processed


Rwanda Karongi Gitesi - Bourbon varital grown near lake Kivu, this coffee was grown at an altitude range of 1740-2000 meters high. The Gitesi region is know for quality and several years ago won the Cup of Excellence in Rwanda. Cane sugar sweetness, butterscotch aroma and citrus blossoms, very clean cup with well defined acidity, very sweet, as the cup cools beautiful floral black tea notes dominate.
Score: 90.5 Wet Processed


​Guatemala Finca Medina - Located in the Antigua region of Guatemala and grown at up to 1800 meters, this coffee is shade grown and processed under a large number of strict quality controls. Predominantly chocolate and nutty profile, hazelnut, brazil nut and macadamia nut, chocolate covered malted milk balls, very balanced cup, medium bodied, citrus acidity, finishes with a lingering milk chocolate aftertaste.
Score: 86 Wet Processed


​Burundi Kayanza Gahahe Station - From the northern province of Kayanza bordering Rwanda and consists of mostly older Bourbon varietal type coffees. Grown at just over 1800 meters all coffee is hand picked and hand sorted for quality. Dark honey and cinnamon, vanilla, cocoa nibs, mandarin orange jam, citrus acidity dominant and a very clean finish with lasting fruity honey aftertaste.
Score: 89.5 Wet Processed


​Kenya Mathira Ngandu AB - From the Ngandu wet mill and grown at over 1700 meters in nutrient rich volcanic soil. Part of a small Farmers Cooperative Society which caters to small lots of quality coffees. Sweet toffee aroma, dominant flavors are red cherry and raspberry, hints of mango, mild lemon citrus acidity, cocoa overtones, slightly floral and tropical in the aroma too, finishes with a really pleasant bump of fruity acidity.
Score: 90 Wet Processed


​Sumatra Gayo Lues Cike - This traditional wet hulled processed Sumatra is from the Jambi District grown at 1500 meters. In Sumatra the coffee collector is who is relied on to maintain quality standards and who's reputation is on the line. This lot from Gayo Lues is incredibly well sourced and unusually free of defects typically found in Sumatran coffees. Rustic and herbal this coffee is also very fruit forward, dominant fruit flavor is grape, earthy chocolate, dark berry and cantaloupe notes and finishes in a long rustic fruity chocolate aftertaste.
Score: 87.1 Wet Hulled Processed

​
​Sumatra Wet Processed Gunung Tujuh - This Sumatra has been wet processed to better show it's origin character and because of this is more similar in taste to a Central American coffee than a typical Indonesian. Typical Indonesian coffees are wet hulled which is very rough on the coffee giving it that classic Sumatra taste, but this is not one of those. From the high elevation area around Mount Kerinci this is a rare treat indeed. Very clean cup when compared to a traditionally processed Sumatra, herbal dark brown sugar aroma, caramelized dairy custard sweetness, herbal tarragon and basil, bittersweet chocolate, apple acidity, very dense mouthfeel yielding to a long cocoa finish
Score: 87.7 Wet Processed

​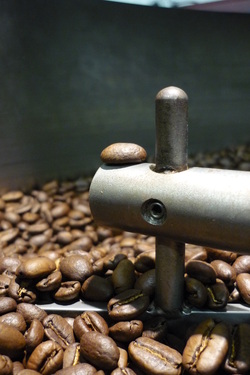 We source the highest quality green coffee beans from small farms and microlots from all over the globe.

Since the best coffee is almost always grown with great care on small farms and in smaller quantities, the best coffee is not available for large scale production. Most of the farms we get coffee from practice organic farming methods and more than often, the farmers are paid better wages than certified fair trade.

Each lot of coffee beans is tested and then roasted in a way that brings out the best character aspects that particular coffee has to offer.

Since we are always getting fresh coffee beans in, this is a list of our most current stock. All of these coffees can be purchased online as whole beans or ground. Shipping for up to two 12oz bags or one 2lb bag will ship priority. We want you to have our coffee as fast as you can!
---

Scores reflect a quality rating similar to how wine is rated. Scores of 80 and higher indicate specialty coffee and rarely do they exceed 90. Please only use scores as a reference. Character descriptions, variety and specific origins will be much more helpful when choosing a coffee. Scores also do not necessarily reflect price or value. As an analogy with nuts, the highest quality peanuts will probably almost always cost less then macadamia nuts of any quality.