We roast to order on a weekly basis. Orders must be placed by Sunday night to be roasted on the following Monday. Pick up options include our roastery (339 B-1 Fleming Rd. James Island) or our coffee shop
Tricera Coffee
(41 A George st. Downtown Charleston). If no location specified during checkout order will be assumed to be picked up at the roastery .
Any in store pick up must be scheduled with us.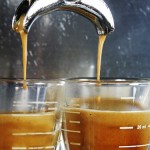 Espresso & Blends:



Seasonal "Tricera Coffee" Espresso Blend - A seasonally changing espresso blend that is featured in our coffee shop "Tricera Coffee". Our goal with this blend is to consistently create a blend with different coffees that is nicely balanced espresso. Permeating sweetness, well defined acidity, good body, chocolate and nutty elements, fruited or floral aromatics and performs well both in the espresso machine or as drip coffee.
Score: 87-91 Mixed Processed
---


Blend No.10 - Medium dark roasted blend with a nicely balanced acidity, very nutty with some distinct almond highlights and a fantastic rich body. Very versatile and pairs well with just about anything. This blend is most popular with cafes and restaurants.
Score: 84 Mixed Processed


​Decaf Versatility Blend - A fruited cup profile, some sweet bright accents and medium body. Very flexible profile that is excellent as both espresso and drip coffee.
Score: 85 Mixed Processed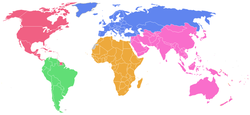 Single Origin Beans:






---
Single Origin Sampler - Choose either 6oz or 12oz bags and receive roasters choice of our finest single origin coffees. This is a fantastic way to get started in specialty coffee. 6oz bags make great gifts too. There is no limit for how many can be purchased. More than three bags may result in duplicates.



Rwanda Karongi Gitesi - Bourbon varital grown in near lake Kivu, this coffee was grown at an altitude range of 1740-2000 meters high. The gitesi region is know for quality and several years ago won the Cup of Excellence in Rwanda. Clove, cinnamon and alspice, butterscotch, citrus blossoms, golden raisins and dried apple, very clean cup with well defined acidity, very sweet.
Score: 90.5 Wet Processed


​Colombia La Plata Los Santos - Super tiny microlot. Several hundred pounds in total and rather high quality for a Colombian coffee. Complex floral honey sweetness, malic and tartaric acidity, apple, green grape, bergamot citrus, well structured cup with a very clean sweet finish.
Score: 89.5 Wet Processed


​Burundi Mutambu Station - Private washing station from the Bujumbura province. Grown at up to 1900 meters all coffee is hand picked and hand sorted for quality. Raisin muffin, creme brulee, graham cracker, tangerine, orange, cane juice sweetness and a raspberry black tea finish.
Score: 89.2 Wet Processed


​Kenya Nyeri Gatomboya AB - From the Gatomboya wet mill cooperative. Candied citrus peel, red berry, peach, caramel and molasses sweetness, blackberry juice and wine grape, kumquat and lemon. Very fruited profile, but not overwhelming.
Score: 90.7 Wet Processed

​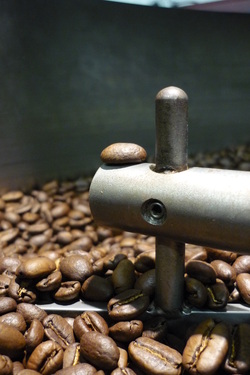 We source the highest quality green coffee beans from small farms and microlots from all over the globe.

Since the best coffee is almost always grown with great care on small farms and in smaller quantities, the best coffee is not available for large scale production. Most of the farms we get coffee from practice organic farming methods and more than often, the farmers are paid better wages than certified fair trade.

Each lot of coffee beans is tested and then roasted in a way that brings out the best character aspects that particular coffee has to offer.

Since we are always getting fresh coffee beans in, this is a list of our most current stock. All of these coffees can be purchased online as whole beans or ground. Shipping for up to two 12oz bags or one 2lb bag will ship priority. We want you to have our coffee as fast as you can!
---

Scores reflect a quality rating similar to how wine is rated. Scores of 80 and higher indicate specialty coffee and rarely do they exceed 90. Please only use scores as a reference. Character descriptions, variety and specific origins will be much more helpful when choosing a coffee. Scores also do not necessarily reflect price or value. As an analogy with nuts, the highest quality peanuts will probably almost always cost less then macadamia nuts of any quality.