Charleston's First Specialty Coffee Roastery & Espresso Caterer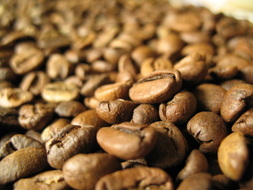 Cup is a quality driven specialty coffee roaster, aspiring coffee
knowledge
authority and provider of freshly roasted coffee & tea locally to the Charleston, SC area. We pride ourselves on our standards of quality and professionalism.
We specialize in unique high quality microlot specialty coffees from all over the globe. Most of these coffees are grown using organic farming methods and trading practices often vastly exceed fair trade requirements. All coffees are small batch roasted to maintain the highest level of control over the roasting process. Every coffee we offer has been rigorously tested to find the optimal roast profile and it allows us to highlight the best natural aspects of each particular coffee. Proper roast profiling of exceptionally grown coffee beans is a key factor in getting that magic element in your cup.
---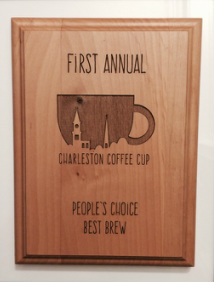 Whether you drink the best small batch roasted single origins or just your regular daily blend, one of the most important factors in making sure that it tastes great, is the freshness of the coffee beans. Cup has taken up the fight against stale coffee and urges you to join us in this crusade for excellence!

We also provide Charleston with the finest and freshest espresso based/coffee drink catering for weddings, rehearsal dinners, parties, your own home, corporate events, conventions, trade shows, festivals and every other event where great coffee is desired.



---
Newsletter:
Get news on current/arriving coffees, coffee tastings, where to find our beans, updates, farmers markets, pop up locations, coupons, special offers and more.
Blog:
Get info on how to get the best from your brew, news about our family owned coffee farm in Panama, interesting facts about coffee and more.